Riello UPS is one Europe's leading suppliers of single and three phase UPS ranging from 400 VA to 6.4 MVA. Riello UPS offers a vast range of products, organised into 22 ranges of uninterruptible power supplies (UPS ), based on several different state-of-the-art technological architectures. Thanks to its two research centres in Legnago (Verona) and Cormano (Milan), world-class examples of excellence for the design, development and testing of uninterruptible power supplies, Riello UPS can constantly innovate its product portfolio, keeping it at the top in terms of performance, reliability and competitiveness. In addition, Riello UPS often provides ad hoc solutions in the event of large tenders or commissions. These solutions are based on the specifications provided, demonstrating the company's attention to customer needs.
Riello UPS designs and manufactures its UPS in Italy. This is so it can maintain direct control over quality and reliability standards, closely following the entire manufacturing process, sales and aftersales service, and provide a process of continuous improvement, monitoring customers' opinions and using them to make rapid adjustments to optimise features as required by the market. This process of continuous improvement, as well as having a direct effect and benefit on sales and after-sales service, helps to further consolidate Riello UPS 's image as a reliable, dynamic and quality-oriented company. It doesn't stop here however: the solid results achieved by Riello UPS in the development of UPS solutions equipped with completely innovative and cutting-edge technologies such as the PowerBox, SuperCaps UPS , and Smart Grid Ready UPS , i.e. ready for intelligent power distribution grids which represent the future of energy supply, are the best demonstration that innovation and quality really are the secrets of Riello UPS 's success.

Powertronix has been working in the Uninterruptible Power Supply market since twenty-five years reaching an important economic-productive position offering in the market advanced and reliable high-performance UPS units, and at the same time becoming an international reference point in the process of defining a consistent construction approach and establishing technological and quality standards. With decades of experience in designing and manufacturing of UPS, Powertronix is now also a reliable Solar Inverter manufacturer assuring high performance and top technology product. Powertronix's company ethos is clear and precise: to guarantee the Italian and foreign market products that offer the best technological solution, compliant with current national and international standards, that are competitive and designed with an increasing care to the environmental impact they will have throughout their production and life: from conception and construction to subsequent use.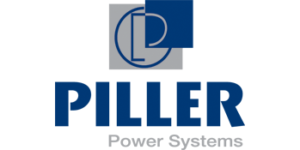 The Piller Group GmbH manufacture high capacity rotary UPS, hybrid UPS, diesel UPS, static UPS, static transfer switches, ground power units and 50/60Hz frequency conversion. In the field of uninterruptible power systems, Piller occupies a unique position, being the only company to produce a range of both rotary UPS and static UPS technologies. Piller is located in Osterode, near Hannover in Germany with regional offices in Asia, Europe and the Americas. In 2016, Piller Power Systems Inc. acquired the business and assets of Active Power Inc. the flywheel energy storage specialist. Piller is a wholly owned subsidiary of the multi-disciplined global UK engineering group, Langley Holdings plc.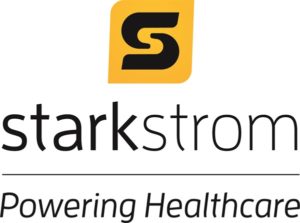 High care medical facilities require specialized and reliable equipment. Starkstrom manufactures and supplies a proven range of medical infrastructure equipment. Starkstrom's mission is to provide clinical infrastructure solutions to hospitals for their critical areas offering high quality products and services for improved patient outcomes, process and cost-efficiencies. Starkstrom Limited, part of the Progility PLC group of companies, is a British company founded in 1971 which initially specialized in designing and building control panel equipment. Since 1995, Starkstrom has specialized in the design, manufacture and servicing of isolated power supply systems, the touch screen Theatre Control Panel, Starkstrom's Automatic Transfer Switch (SATS), earthing accessories and a wide range of medical service pendants for the medical sector.
Starkstrom's British manufactured products are available internationally through their sister company in India and through distributors specializing in clinical infrastructure products. Each market has enhanced its portfolio by partnering with other manufacturers to supply specific products, such as operating tables and lights, to meet customers' needs.

Priding ourselves as The Tape Media Experts, Insurgo Media Services are dedicated to providing a total tape media management solution for organisations across the globe.
Established in 2009, the Insurgo team has over 150+ years combined experience in the tape manufacturing and data storage industry, with many of our tape experts involved in the early manufacturing of tape and previously part of the global organisations who specialised in developing enterprise tapes for original equipment manufacturers (OEMs).
With a fast and global reach, Insurgo Media has become the trusted outlet for tape media supply, tape maintenance, secure data destruction and tape media disposal for organisations worldwide.
---
As an independent & established supplier of UPS, Generators and other standby power products in CYPRUS we can provide a wide range of equipment, systems and support packages; we are specialists in UPS hire, supply and maintenance. We are able to provide unbiased advice on the best solution for all of your power requirements – providing the correct equipment for you, irrespective of the manufacturer.