UPS Humidity and Temperature Sensors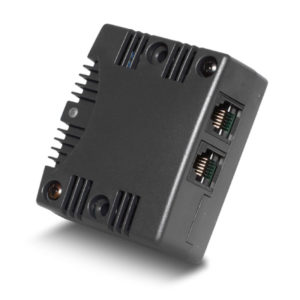 Environmental monitoring integrated with the UPS
The Netman environmental sensors monitor and record environmental conditions as well as activities in protected areas and at the premises where the UPS is installed.
The environmental sensors allow extensive control and management of the environment around the UPS by monitoring the temperature, humidity, triggering devices such as fans or locks and communicating the values via web, SNMP and via the PowerShield³ software.
The following sensors are available:
-55 +125 °C Temperature Sensor
-55 +125 °C Temperature and 0-100% humidity Sensor
-55 +125 °C Temperature and I/O digital 0-12 Vdc In, 1A max Out at 48 Vdc Sensor.
Water Flood Detector
The flood detector is designed for detection of water leaks or detecting excessively high water level. Water detector can be connected to a dry-contact digital input (Poseidon2, Damocles2, I/O Controller). The detector is equipped with transistor at the output and requires 12V DC power supply.